Check your inbox to confirm your subscription
Let Monica guide you to make beautiful bras that fit and feel great!
As lingerie sewing is increasing in popularity, it's easy to get lost in an overwhelming sea of options and advice.
There is a lot of emphasis on creating beautiful garments, while many lose sight of the critical components of structural integrity and fit for support.
Making bras isn't just about gorgeous laces and soft finishes (although those are nice!), it's about creating a garment that feels great and can support you through all that life has to offer.
It really is possible to have the best of both worlds!
Bra making goes beyond construction techniques and having enough fabric to cover the important parts… it is crucial to create a well-engineered, supportive garment.
An excellent bra is more than just an undergarment.
It can transform the way we feel about ourselves and how we step into the world.
Join the Bra Making Mentorship
The Bra Making Mentorship guides you, step-by-step, in making high quality bras while learning skills that last a lifetime.
Getting started with bra making can be overwhelming. How do I know which pattern to use? What are all these different fabrics and which ones are best to use? How do I know if a bra really fits? And what do I do if it doesn't?!
It's easy to get stuck before you even begin. With Monica's guidance, you can break through the confusion and get on an accelerated path to achieving your goals of fabulous bras.
Over the course of the mentorship, you will learn about fit considerations, patterns, fabrics, construction techniques, pattern alterations, and so much more.
The skills you learn in the Bra Making Mentorship will help you avoid costly mistakes and learn the skills to create a lifetime of great bras.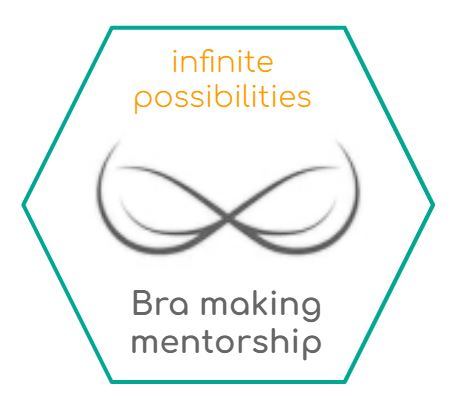 How the Bra Making Mentorship works…


The Bra Making Mentorship is a year long, online experience that guides you through the entire fitting and bra construction process.


This course provides monthly projects, live tutorials, and small group learning while inviting you to participate in a supportive, interactive community.
Enrollment is limited to ensure each students receives personal attention and individualized instruction in groups setting. Each student will also receive a one-on-one mentoring session with Monica every single month!


Each project can be tailored to your unique needs, while learning a wide range of considerations from the larger group.


The Bra Making Mentorship is easy to access
 on all internet connected devices, and will use a variety of platforms to access the classes and materials.
What your mentorship journey includes…
Monthly live tutorials

, recorded for later viewing

Monthly assigned projects

 to apply what was learned in the live tutorials

Monthly small group meetings

 to continue the learning process in community

Monthly one-on-one fit sessions

 to get individualized instructions and troubleshooting

Access to a 

private Facebook group

, where you can share successes and ask questions (optional, not required for any instruction)

Access to videos and handout 

instructional materials
A discount on products from Bra Builders
Bonus class materials based on group interest
Interactive community
Unlike many online courses, this isn't about doing it all by yourself! We're inviting you into a safe and inclusive community where you can ask questions and share what you're learning as we grow together.
In addition to the live tutorials that will be recorded and available for later viewing, you will be part of an interactive small group session where you can share, ask questions, and learn collaboratively.
The day/time of the sessions will be flexible to fit the needs of your life and timezone!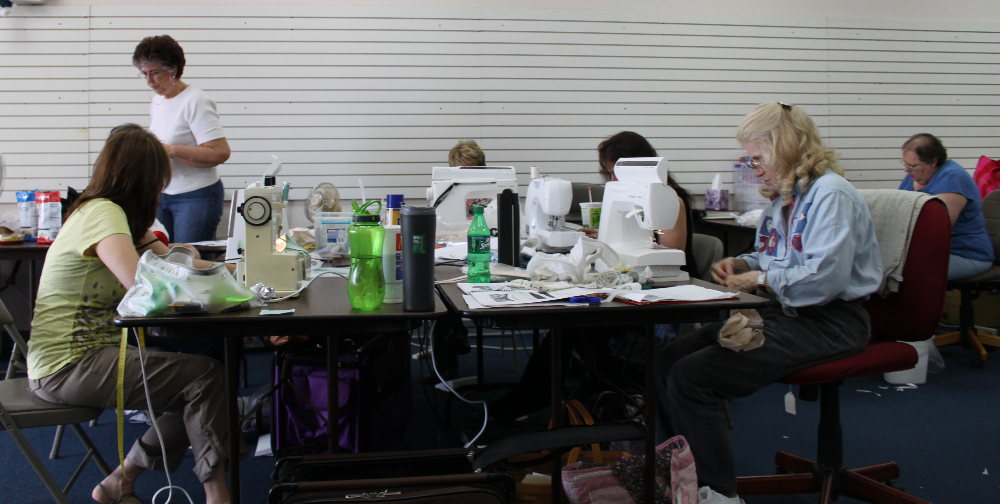 Your Guide
Hi, I'm Monica.
My passion is to empower you to learn
to create your own custom-fit bras.
I've been sewing, designing, and fitting bras for thousands of women for over 30 years, and I would love to help you on your journey towards comfort, support, and beauty.
I'm a nerd. I solve equations for fun. I think about geometry and mathematical nets and support structures. And that's what makes me a bra maker. My background as a physics, chemistry, and math teacher, along with a lot of experience fitting real women, allow me to approach the pattern making and design process from a very different perspective.
When I'm not sewing or making patterns and instructional materials, you can find me spending quality time with my two wonderful sons, playing in the waves, and dancing under the stars.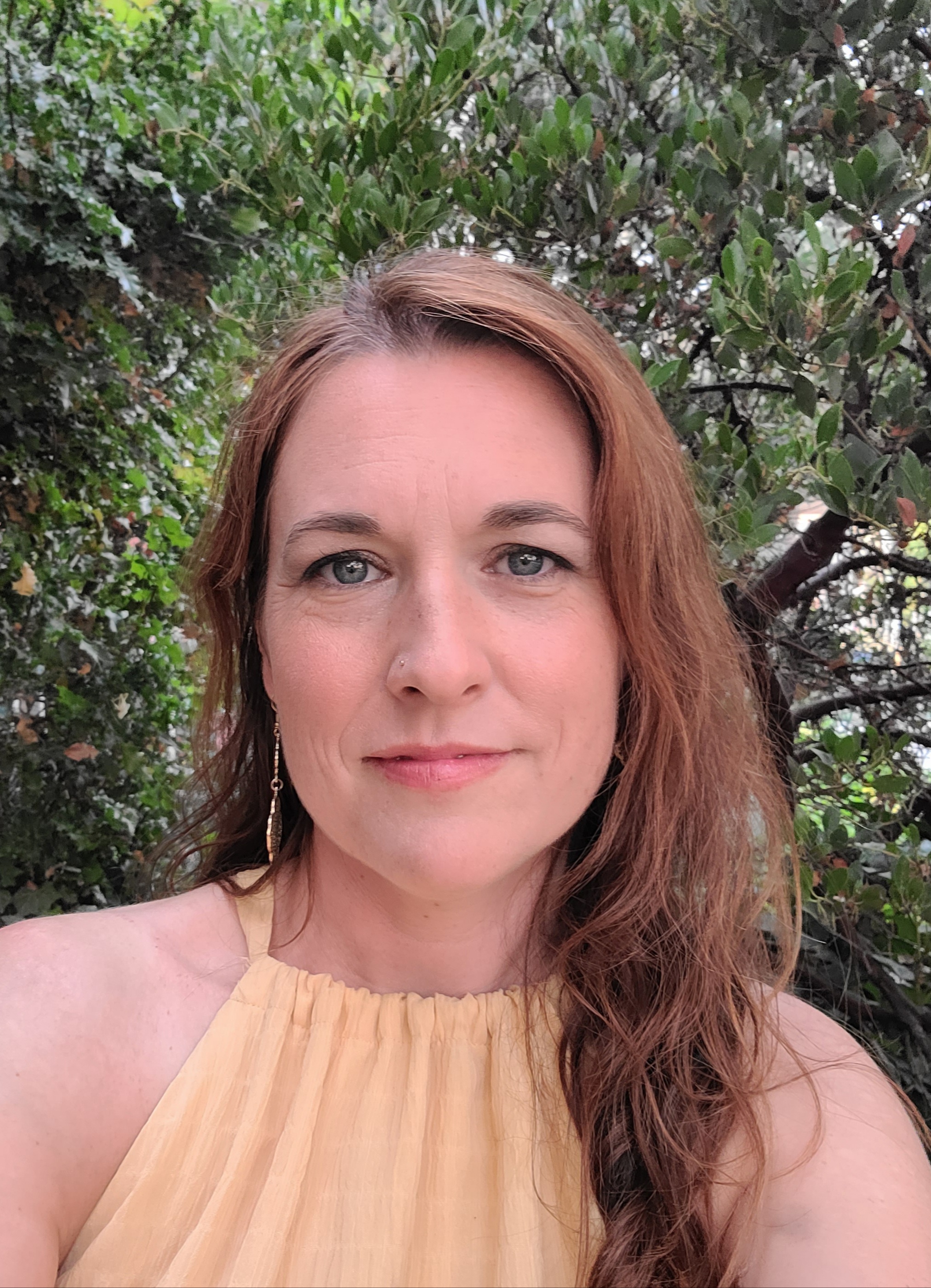 Frequently Asked Questions...
Why join now?
This is my first year offering the Bra Making Mentorship and I would love to have you join me for this beta program! 
What a beta program means for me is that I'll be working extra hard to create a course around your desires and feedback. 
What it means for you is that you'll be getting that much more care and attention. 
I'm also offering this course at a heavily reduced rate this year. It will never be this low again. Enrollment is limited to ensure maximum participation and individualized instruction.
Is this course right for me?
This course is ideal for you if...
• You want guided help in the entire bra-making process - from fitting to pattern alterations to construction. 
• You recognize that a great bra involves more than just pretty fabrics - fit that gives good support is critical. 
• You have never made a bra before... we will go over all the basics and accelerate your learning process.
• You have made many bras, and want to dive deeper into bra theory and fitting details.
• You are ready to make custom bras for others... as part of our community you will gain valuable knowledge from the experiences of all shapes and sizes, not just your own.
• You are excited (and committed) to being a part of an inclusive community that respects and values all abilities, ages, body sizes, ethnicities, gender identities and expressions, races, religions, and sexual orientations. 
Can't I just learn this information for free online?
You might be wondering why I would offer a course when there's so much free information already out there. 
Here's the thing: if you are someone who loves spending hours sorting through lots of confusing misinformation, and you don't mind making a lot of unnecessary mistakes along the way, then you will be happy sticking with Google searches. 
But if you are ready to get experienced advice so that you can make beautiful bras that fit without years of trial and error, then you'll love the Bra Making Mentorship. 
• You will receive solid instruction from someone who has decades of experience fitting thousands of women.
• You will receive personalized instruction and fitting advice in one-on-one sessions so you can tailor your learning to your specific needs.
• You will receive the support of a community of bra makers, all committed to sharing experience and knowledge as we journey through bra-making together.
And you simply can't do an internet search for those invaluable experiences.
Join the Mentorship!
The Bra Making Mentorship offers you the convenience of learning at home, while getting live instruction and support. 


Bra making weekend classes and conferences often cost over $300, which doesn't include additional travel, food, or lodging. 
For this first-year release, I've priced this 6- or 12-month experience as low as possible. It will never be this price again.


Space is limited, so don't miss this amazing opportunity!
The mentorship is full and registration is now closed
But don't worry, I'm just getting started and plan to start a new mentorship cohort in 2024!
Check your inbox to confirm your subscription
100% Satisfaction Guaranteed
You have 30 days to try the Bra Making Mentorship. If you decide it's not for you, just ask for a full refund.